Dance@TheGrange 2022
Baroque Counterpoint - a double bill
We are delighted to welcome New English Ballet Theatre and Shobana Jeyasingh Dance with a double bill of contrasting parallels and complimentary differences. Both pieces are original and individual responses to Baroque musical masterpieces, one balletic and the other more theatrical dance.
The Grange Festival is proud to host two pioneering UK Dance companies as well as some world-class guest performers and we are thrilled to present the world premières of a completely new Dance piece and a new operatic cantata.
The great romantic pas de deux from Don Quixote opens a full evening of exceptional dance at The Grange followed Vivaldi's The Four Seasons danced to Jenna Lee's beautiful choreography and Max Richter's astonishing musical re-imagining. It is already a popular masterpiece.
The first part will shine in arresting juxtaposition with Shobana Jayesingh's Clorinda Agonistes, an exposition of Monteverdi's groundbreaking Combattimento and Kareem Roustom's new version of the same story. Monteverdi and Roustom's scores will performed live. It promises to be a rich mix.

Part 1
Don Quixote

Guest performance from Haruhi Otani, Soloist at English National Ballet, and Luca Acri, First Soloist of The Royal Ballet
The Four Seasons
New English Ballet Theatre
---
Interval
---
Part 2
Clorinda Agonistes - Clorinda the Warrior
Shobana Jeyasingh Dance
---
Overview
~ Don Quixotte ~
Although there are earlier versions, the most famous adaptation of Don Quiotte was created by the chief choreographer of St Petersburg's Mariinsky Ballet, Marius Petipa, and Austrian-born composer, Ludwig Minkus.
Don Quixote was first premiered at the Bolshoi Theatre in Moscow in 1869. Petipa then restaged it in a far more opulent and grandiose production for the Mariinsky Ballet in 1871. The ballet was revived by Alexander Gorsky in 1900 and 1902, and although it was controversial at the time, Gorsky's 1902 revival became the basis for all modern productions of Don Quixote.
The famous Grand Pas de Deux is from the ballet's final scene and takes place at the wedding banquet of Kitri and Basilio, the two lovers who achieve their happy ending despite the odds being stacked against them. It has become a favourite gala piece for virtuoso dancers all over the world; an opportunity to combine technical skills with distinctive characterisation even within the set structure of a classical pas de deux. The audience is set for a visual treat in which the ballerina and her partner playfully compete in their soaring jumps, bravura pirouettes and poised balances.
Gallery
Previous Slide
Next Slide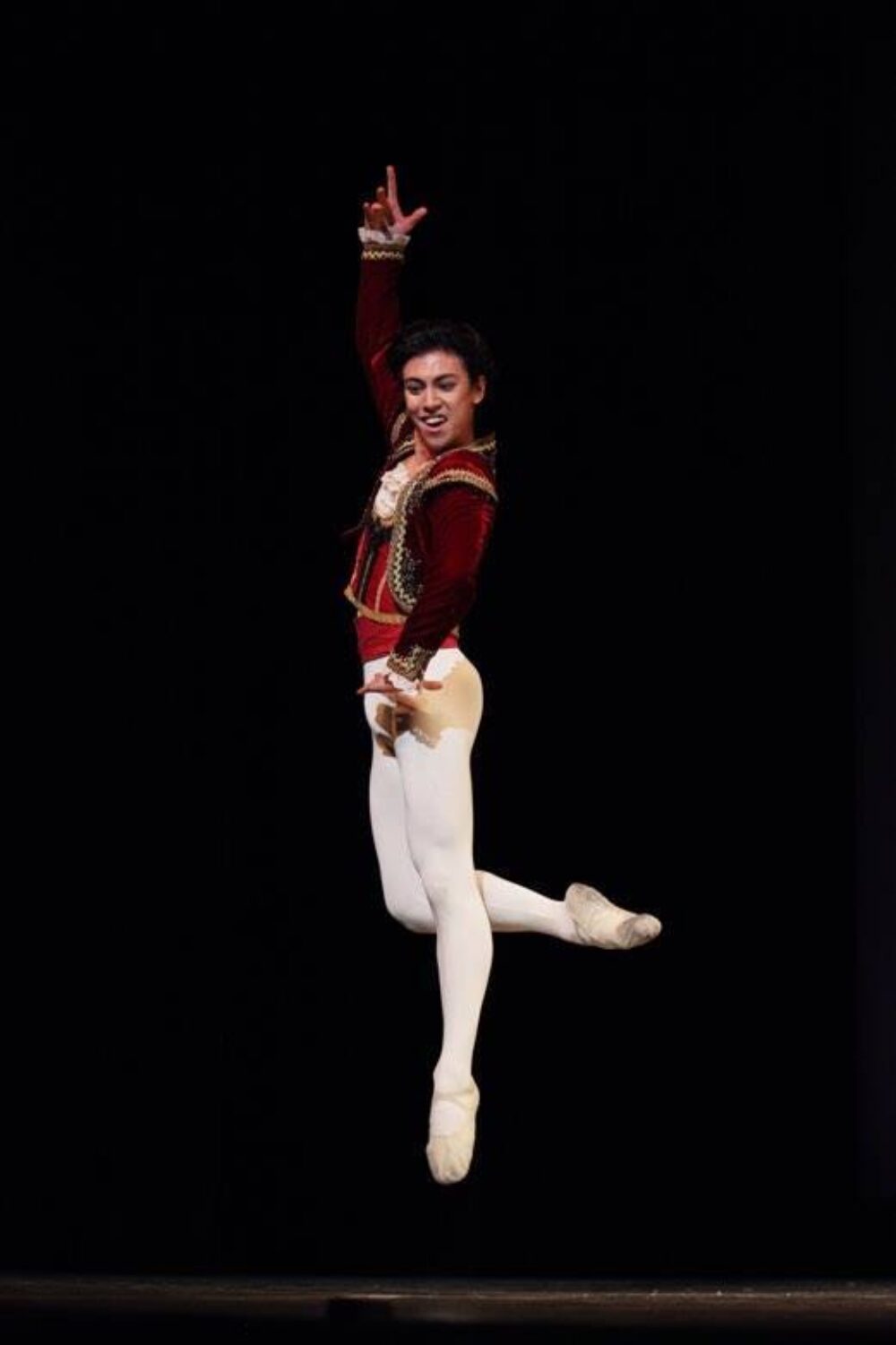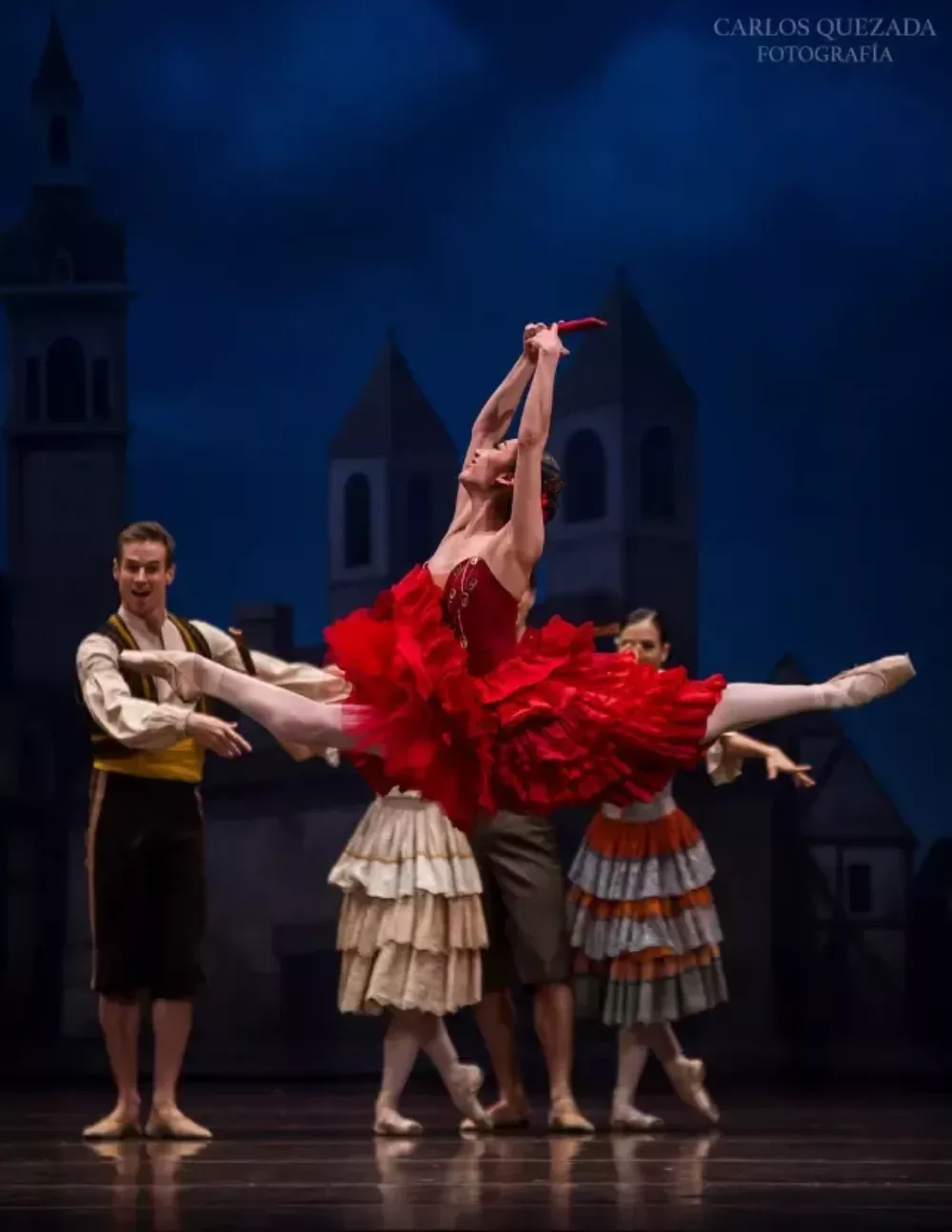 Production Team
Marius Petipa Choreographer
---
Part 1 - The Four Seasons
New English Ballet Theatre
Overview
~ The Four Seasons ~
Written in 1721, Antonio Vivaldi's four masterful violin concertos, famously known as The Four Seasons (Le quattro stagioni), may be the most widely heard piece of classical music ever composed. Choreographer Jenna Lee rejuvenates this much-loved classic into an elegant contemporary ballet with costume designs by April Dalton and lighting design by Andrew Ellis, accompanied by Max Richter's dynamic re-composition of Vivaldi's score.
"I really enjoy how familiar melodies do unexpected things, constantly taking you in different directions. The texture in the music perfectly represents each season. The high-pitched plucking from the strings that sound like cold icy rain in winter contrasts beautifully with the balmy music representing a warm August evening. Neoclassical in its ballet vocabulary, The Four Seasons will take the audience on a stylish journey; I think it's a bold ballet and I'm very proud of it!" (Jenna Lee)
New English Ballet Theatre (NEBT) is a dynamic ballet company created to nurture a new generation of dancers, choreographers, musicians and artists, and to create uplifting and engaging experiences for contemporary audiences. Having just celebrated its 10th Anniversary, NEBT has gained respect and recognition for its visionary, holistic approach to ballet making.
Gallery
Previous Slide
Next Slide
---
Part 2 - Clorinda Agonistes - Clorinda the Warrior
Shobana Jeyasingh Dance
Overview
~ Clorinda Agonistes (Clorinda the Warrior) ~
Monteverdi | Jeyasingh | Roustom
Resistance. Resilience. Rebellion.
Internationally celebrated Shobana Jeyasingh Dance presents this explosive union of opera, dance and film in a thrillingly inventive new production.
Inspired by Monteverdi's masterpiece, Il Combattimento, in this visceral production the fiery Saracen female warrior Clorinda battles the Crusader Tancredi in ancient Jerusalem, ferociously defiant in the face of danger. The second half brings us bang up to date, catapulting Clorinda into the 21st century as a woman still determined to tell her own story in her own way.
Bold and achingly beautiful, the epic story of Clorinda, exposes a world of violence, resilience and love across the boundaries of culture and time.
Monteverdi's sublime score is paired with the celebrated Syrian-American composer Kareem Roustom's highly evocative new music, played live by an on-stage string quartet. Both works unite one of the country's most popular tenors, Ed Lyon, with the acclaimed Conductor Robert Hollingworth of I Fagiolini.
Shobana Jeyasingh Dance is one of the most dynamic and distinctive forces in UK dance. The Company's vivid and powerful productions live long in the memory, applauded by audiences and critics alike across the globe.
When Shobana Jeyasingh is firing on all cylinders, there is hardly another UK choreographer who can touch her
The Times
Co produced by Sadler's Wells London
Supported by the Royal Philharmonic Society with funding from the RPS Drummond Fund.
Images: Chris Nash
Gallery
Previous Slide
Next Slide
Production Team
Robert Hollingworth Conductor & Music Consultant and Director

Fred de Faye Sound Design

Estela Merlos Rehearsal Director
Cast
Ellen Yilma

Emily Thompson-Smith

Harriet Waghorn

Jemima B

Jonathan Goddard
Stay connected
Join the Grange Festival community and stay connected to a world of enchanting performances and exclusive events.