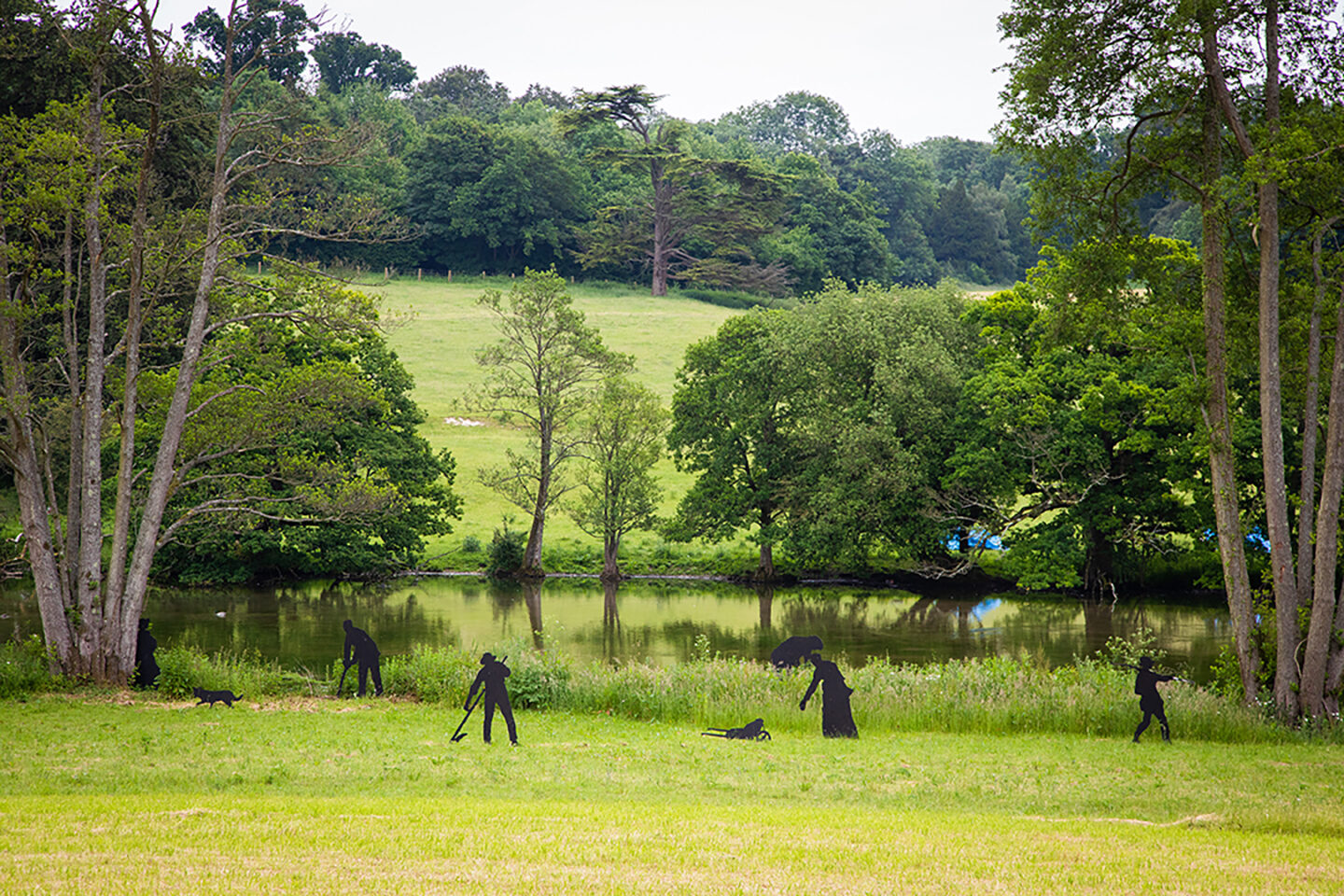 Duncan MacAskill
Shadows in the Landscape
The Grange was first built in the 17th century, and added to in the 18th and early 19th, by Robert Adam and others, and remodelled in neo-Classical style by William Wilkins. Around it the pleasure grounds and terraces were laid out, looking over woodland and farmland, once worked and peopled, now empty – a landscape tamed and designed, a rural idyll.
Now, most of us live in the city. I grew up in Clydebank; for me the stories of the land were of the Highland Clearances, and of mythical, dramatic mountainous terrain devoid of people. I was nine when I first saw paintings of workers in the field – at Kelvingrove Art Gallery and Museum in Glasgow. Paintings by Courbet, Millet and Corot, the Barbizon School of painters in the mid-19th century who worked out doors and – as Gainsborough and Constable had before them – populated their landscapes not with figures from classical myth but with real people, labourers working the land.
There are few if any figures to be seen now if you look out from the Grange. I have brought some back, repopulating the landscape with figures, two-dimensional, black (for the moment at least), their poses taken from those famous nineteenth-century paintings. Upright shadows, in the middle distance.
They are to be looked at through the apertures I have cut in simple shallow boxes facing out across the grounds, windows making a picture in the landscape. Like birdwatchers' hides; like picture frames or film screens, like the proscenium arch, setting the stage, composing the view.
The placement, the composition, the framing may be mine, but the drama of the scene, the memories or imaginings triggered by these two-way mirrors, are the viewer's own.
Duncan MacAskill May 2019

Previous Slide
Next Slide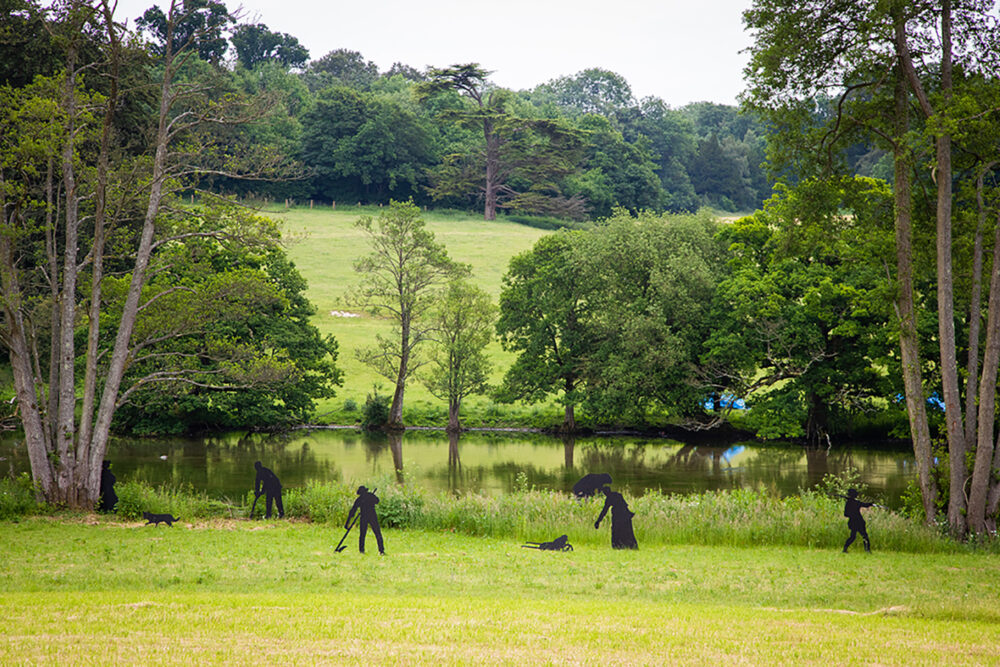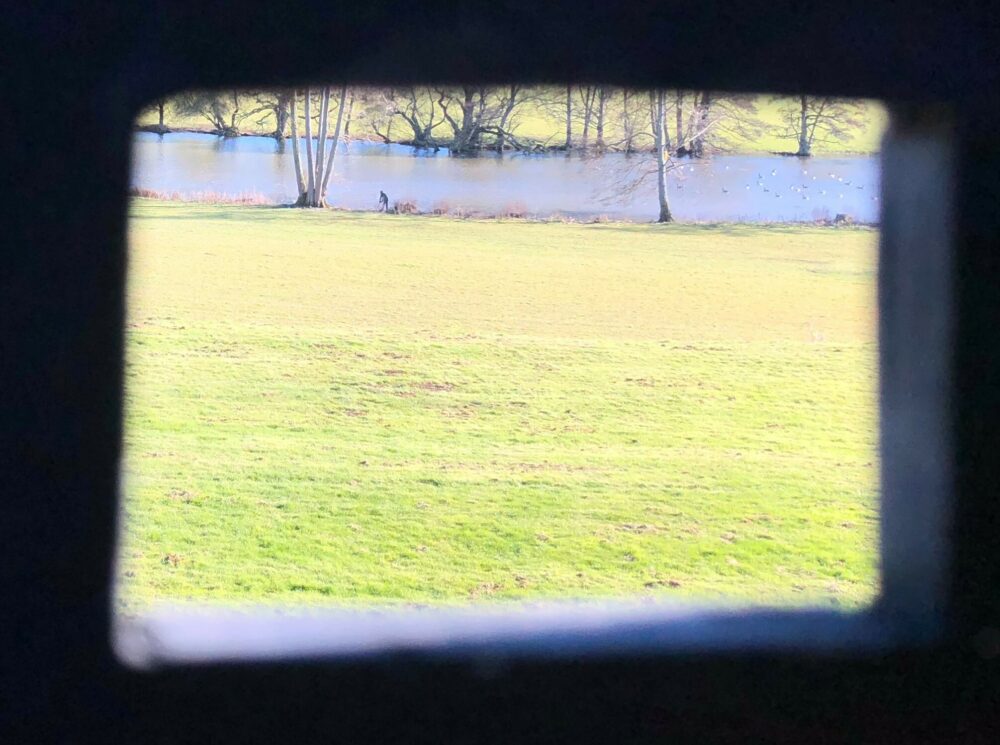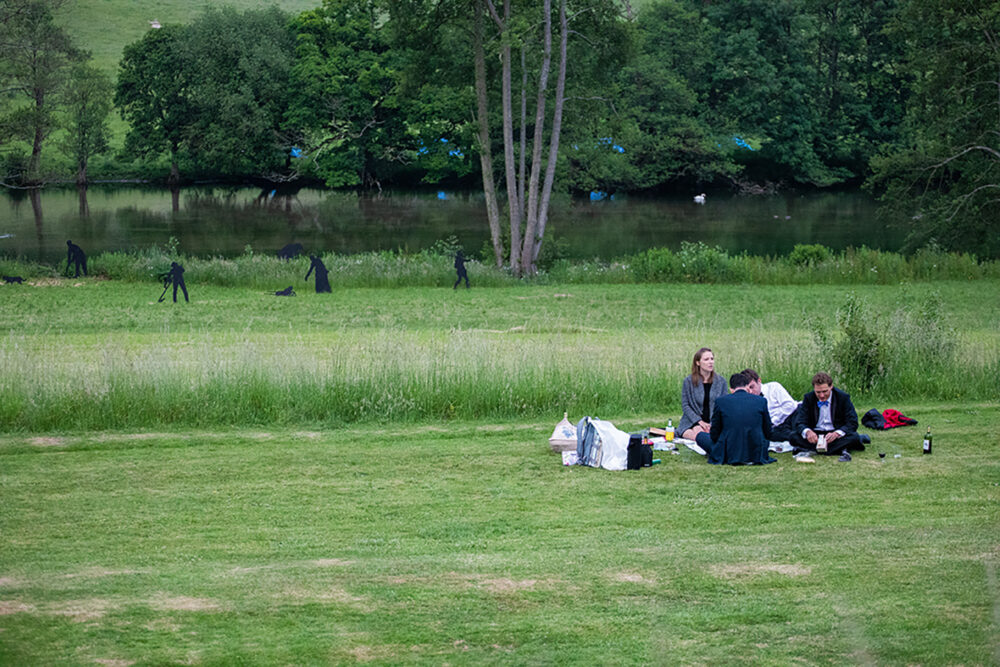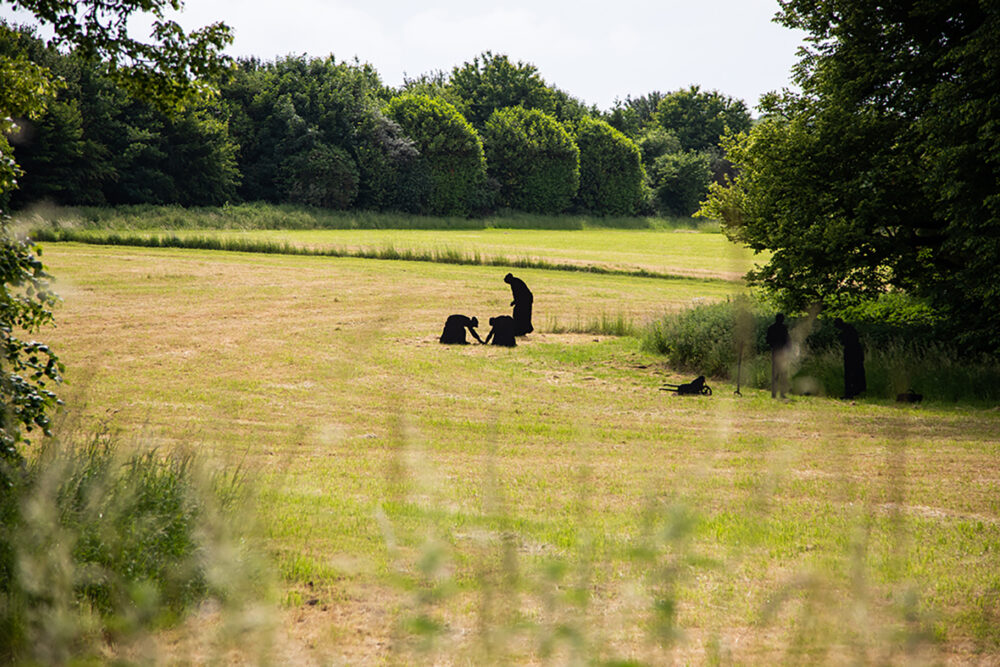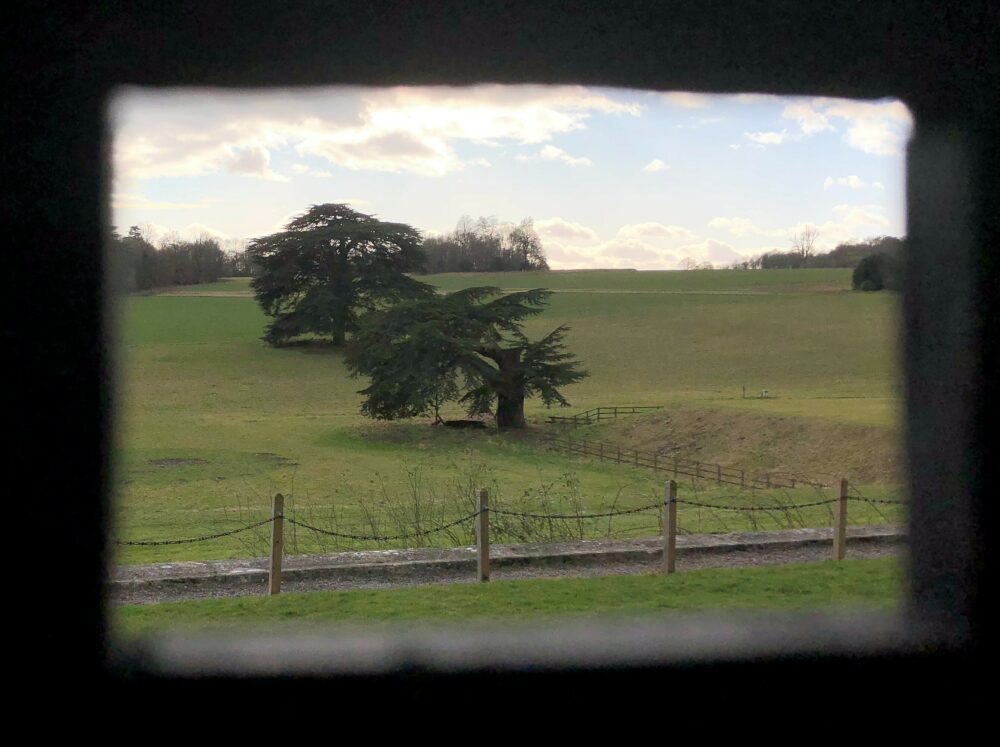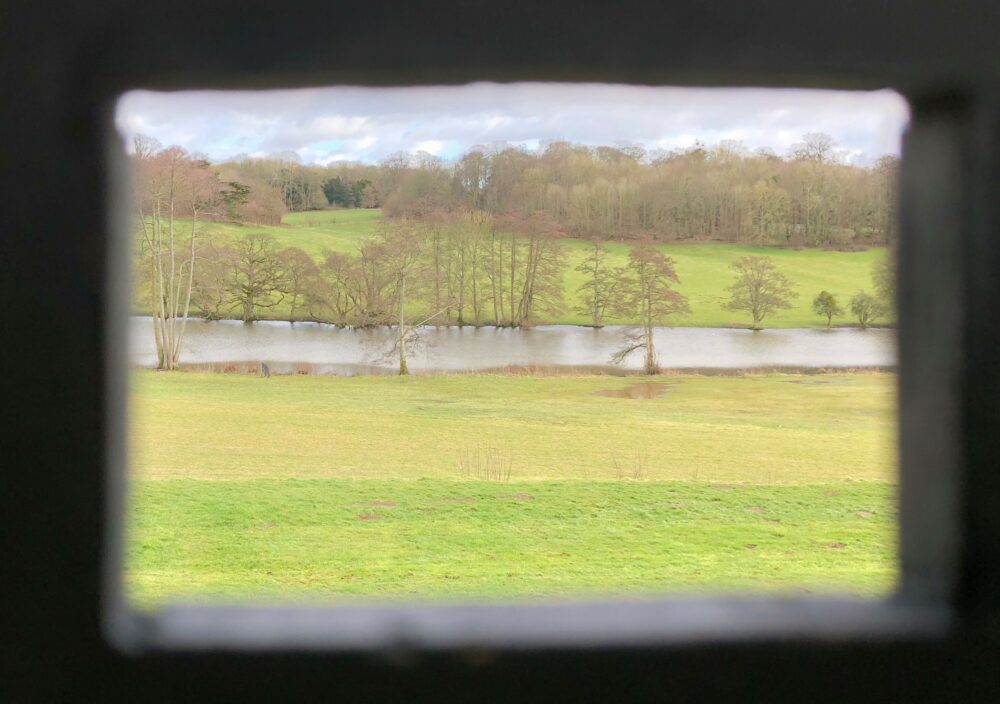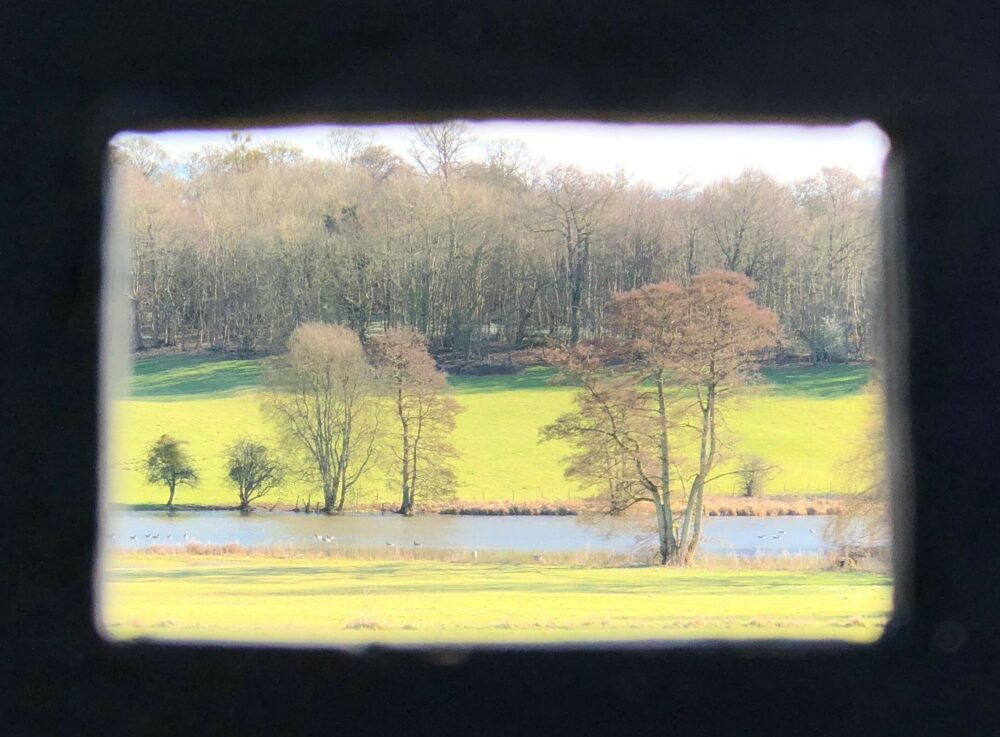 Stay connected
Join the Grange Festival community and stay connected to a world of enchanting performances and exclusive events.