American Friends
of The Grange Festival
Our Mission
The American Friends of The Grange Festival mission is to support cross cultural mentoring and performance opportunities for musicians, opera singers, choreographers, dancers, directors, librettists, composers, conductors, stage directors, designers and artists in the field of Opera and music performance.

Making it possible for the young performing artists in our mentoring program to work with prominent internationally-known artists in their field. We have held auditions for American opera singers in New York.
We have also sent a British singer to work on a role with a legendary Soprano in New York. The mentor/mentee program will take place both in the USA and the UK.
The Grange Festival in Hampshire (UK) will provide full performance opportunities for the artists in the mentoring program.
Also, a considerable amount of time will be devoted to artist development activities, including performance opportunities.
We are committed to music outreach programs on both sides of the pond.
Individual Giving
Join as an annual member and become an American Friend of The Grange Festival or you can chose to target your gift to one of our exciting initiatives below.

Jazz@TheGrange




Jazz@TheGrange | Blues to Rhapsody

with 23Arts Initiative

American jazz sensations Marcus Roberts, Jason Marsalis, Rodney Jordan (Marcus Roberts Trio) and the world-renowned musician Wycliffe Gordon bring their virtuosic, powerfully rhythmic and melodic sound to Hampshire Joined by Bournemouth Symphony Orchestra.

---




Dance@TheGrange

Bringing world class Dance and Ballet to this romantic corner of Hampshire is a unique and important development. We are seeking Corps de Ballet Pioneers to help us: a group of generous individuals who will be at the start of something remarkable and be part of its development. Commitment to something new and imaginative like this, which promises to become a high-profile part of the national performing arts scene, is philanthropy with far-reaching consequences in an appropriately inspiring setting.

---

---

Images from Dance@TheGrange 2018 & 2019 featuring performances from Alessandra Ferri, Marianela Nunez, Thiago Soares and performers from Company Wayne McGregor and Ballet Black.
Learning@TheGrange | Education Fund

We focus on two areas. First, we offer a range of scholarships and assistant roles to help develop young talent in all those areas of expertise that go into staging a show - singers, conductors and behind the scenes technicians. Secondly we are working with many schools delivering creative projects during the year which take pupils beyond the confines of the school curriculum.

We have just completed Future Visions, a joint project with WWF, working with schools and educational organizations on a creative project leading up to COP26 ( 1 - 14 November 2021). Up to 250 young people were invited to consider the challenges of climate change, the future of their planet and how we can live in better harmony with nature. Their creative ideas have been expressed in songs of their own devising and made into 10 films.
American Friends of The Grange Festival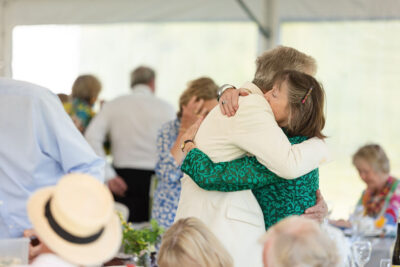 Every stage has that unique place that projects the voice perfectly and produces a quality of sound to tickle the hairs on the back of your neck.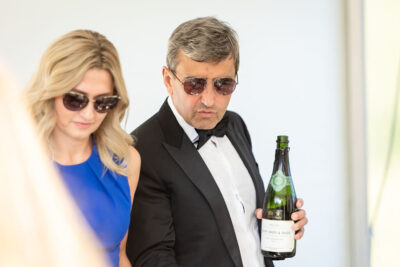 Before electricity, theatres produced intense light by directing a flame at a cylinder of quicklime.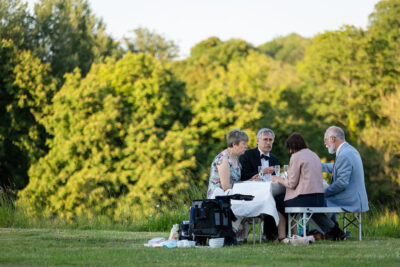 Every theatre needs one. Without this, it might not be alright on the night.

The birds eye view and position of power guiding the orchestra with a flick of the wrist.

It's all happening here in the secret, silent world. Prop tables are ready, quick changes are prepared, the crew are primed, the cast are awaiting their cues.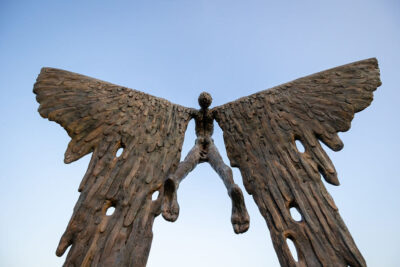 Traditional scenery operators worked on the fly walks high above the stage.

Corporate Giving
We invite companies to support a production or sponsor a single performance during the season. The Grange is an astonishingly beautiful setting and we take great care to ensure any visit you make is perfect from the moment you arrive. Support comes with a range of opportunities and we will work closely with American corporations to develop innovative music events, sponsorship for special projects, and matching grant opportunities.
For more information, please contact Sarah Baker.
Past Events
American Friends Launch Party | New York | 2019

Hosted by
Michele Beiny Harkins

Performances from

American Friends of The Grange Festival is a tax-exempt charity based in the United States, registered in the State of Connecticut 2020. EIN 84-4713815
Stay connected
Join the Grange Festival community and stay connected to a world of enchanting performances and exclusive events.